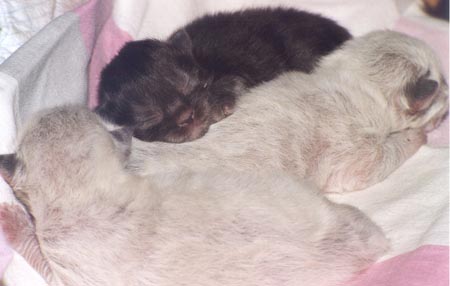 Grigorii with his two brothers, 10 days old in this picture. Gureiko is on the right, Godomir on the left. They took a long time to open their eyes: when they were about 20 days old, they all finally could see the world they had come into to make richer.

Then one day, November 22nd, Grigorii decided it was time for a walk in the room. Under the watchful eye of his mother, he discovered the world had to be much bigger than the little room he and his brothers had been living in for the past 3½ weeks.
Grigorii is going to look a lot like his mom.