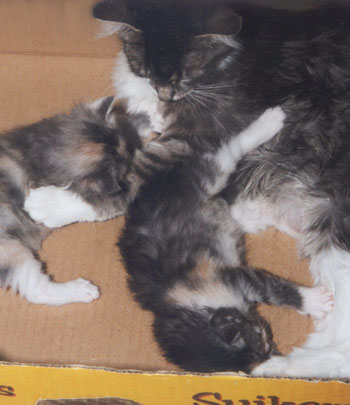 It took a few days extra for the girls to open their eyes completely, but when they did they started to explore the box, then the square meter I restricted them to, and soon the entire living room was unsafe for their curiosity!

Kalisa and Kira are 3½ weeks old here.

Lower down: Kira doesn't mind Tasha washing her! Tasha is a black smoke queen. The difference between black smoke and blue silver tortie is quite clear here. Tasha is the grand aunt of the two girls. Daddy Feofan (a red cameo) is the son of Tashas' brother Bogislav,.